Allinq Insite delivers efficient solutions to digitalizing your most valuable assets. This means that you are always just one click away from accessing all your asset info wherever you are.
Smart asset management
Online smart asset management is an efficient and cost effective way to keep track of your property. Our online platform offers accurate insights about how assets can be fully utilized anytime anywhere.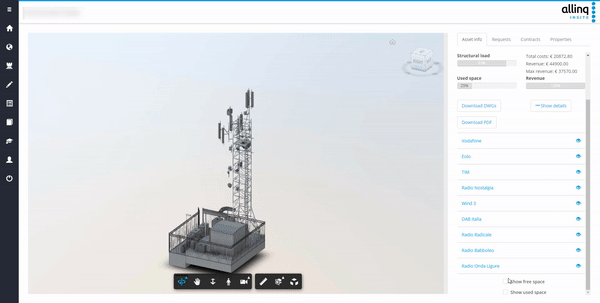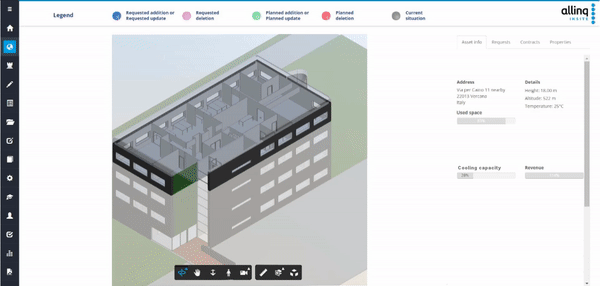 Data centre BIM
Our BIM knowledge applied within the data centre 3D models has made navigating online faster and easier. 3D product inventory reduces site survey time and costs and the availability of the cabinets is highlighted through colours.
3D Modelling
As BIM professionals, we model a broad range of objects in Revit and in addition we create parametric models and generate realistic renders.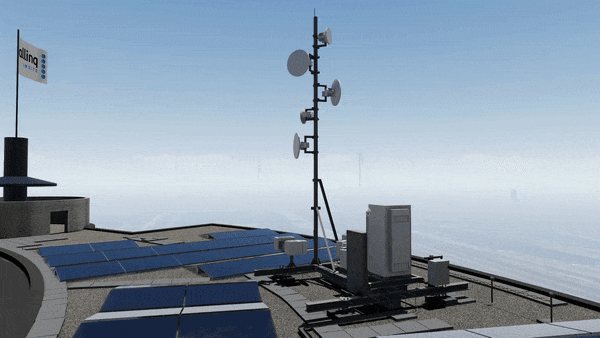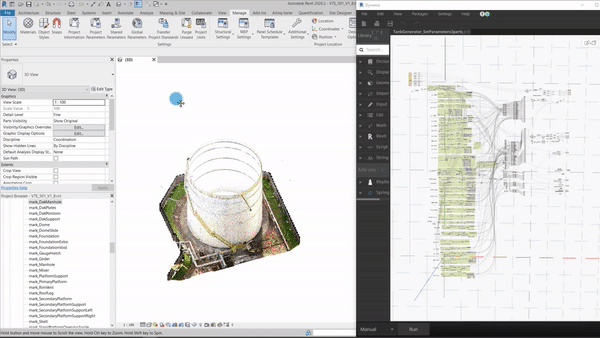 Automatization
Asset optimization is easier now. Our R&D specialists make sure that manual long workflows are a thing of the past by using Dynamo, C# and JavaScript.
Scanning
We have experience in generating accurate laser and drone scans, merged into detailed point clouds. The point clouds are used to create realistic digital twins.