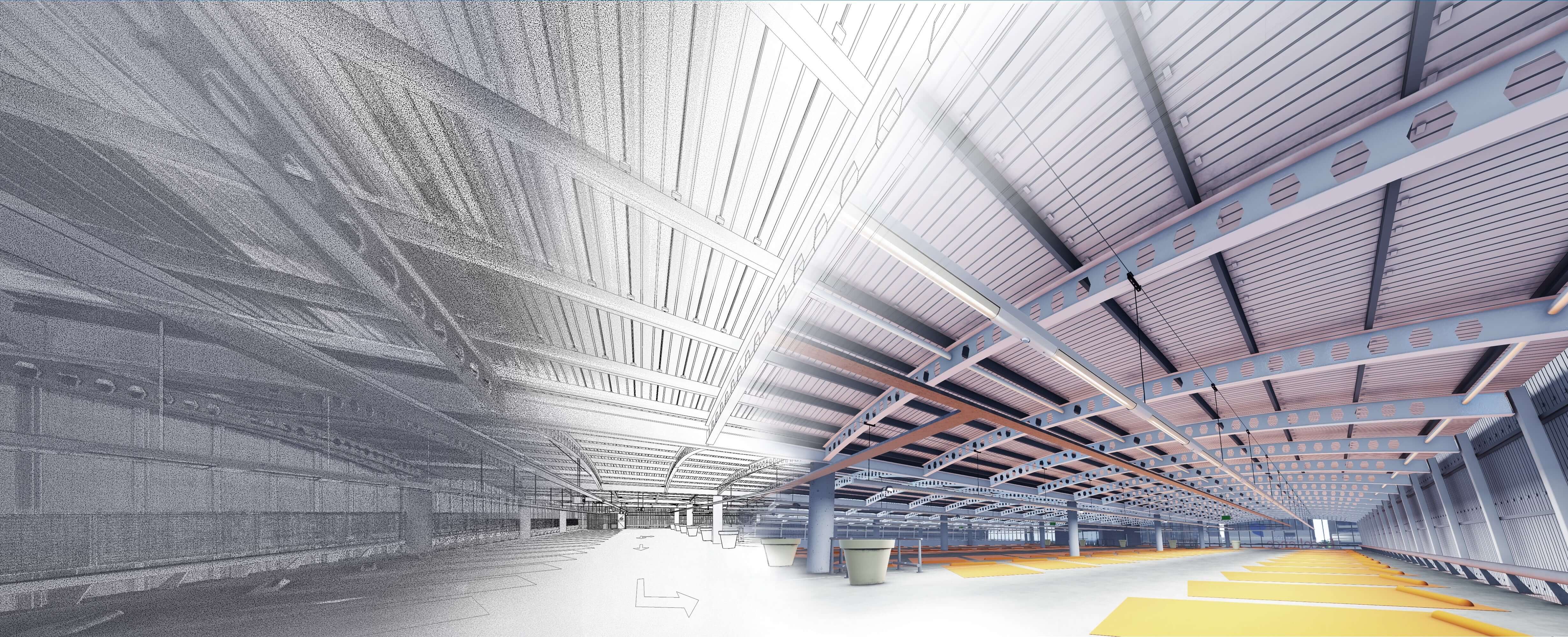 Many businesses nowadays are unsure about trusting their information, data loss and inquiry of too high costs when bringing their information up to date. We can help you digitize your data and reduce the time to market. By working with us, you add value to your assets and make sure your old data is brought up to date and easy to maintain.

Our work methodology is based on identifying the goal our customers want to achieve and then creating a tailored smart solution that addresses their specific requirements. Our approach is problem based, as we first identify the issue and then offer a result which highlights all the benefits. In this way, we ensure high quality and tangible results in no time.

Scan to BIM
Based on accurate pointclouds, we turn your data into 3D as-built models.
Asset management
Our platform keeps track of changes and updates and helps monetize your assets' value.
BIM scripting
We develop scripts and create efficient workflow standards, assuring high quality.
Parametric modeling
We create parametric 3D models, dynamic and easily inventorized.
Accessibility
Your database accessible anywhere and at any time, at the touch of a click.
Innovation
Step into the future with all your data digitized and up to date.